Sally Gould Dance Center
321 Boston Rd, Billerica, MA 978-667-9115
Dance classes for preschool through professional, in ballet, tap, jazz, gymnastics, preschool creative movement, kindergarten dance, Hip-Hop, and much more!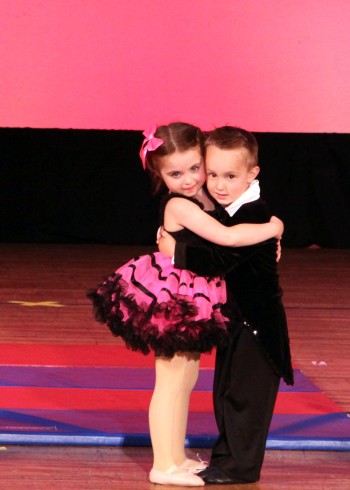 Since 1975, the Sally Gould Dance Center provides personalized dance instruction to both the professional and the amateur dance world.
Students will be placed in dance classes according to age, experience and ability. They will be evaluated during the first four weeks of classes in order to assure proper placement.
Dance classes are based on a graded level. When a student has made progress, the next more challenging level is immediately available. In most cases the entire class progresses as a unit.
The Studio:
Two spacious dance studios focus on your continued progress in dance. Professional dance studios with mirrors to floor level Viewing Area: Open first week each month to observe child's progress. Additional opportunities scheduled during year.
Credits:
MTV & VH1
America's Got Talent
Professional New England Cheerleaders
Celtics Dance Team
Performances in Disney World Florida
Cable T.V. / WBZ T.V.
Granite State Warrior Choreographer and Director
Teachers and Directors of Dance Studios
DEA Scholarship Winners
Ballet Theatre of Boston's Nutcracker
Dinner Theatre at Mount Pleasant Country Club
#1 CHOICE VOTED BEST IN DANCE & GYMNASTICS

Winners of Top Dance Awards in competitions such as ADA, IDC, Dance Xplosion, Showstoppers, Eastern Dance Awards, Recipients of Special High Score in both the Senior and Adult Divisions and Special High Score Choreography Awards.
Dance Scholarship Winners and Participants in Tremaine Dance School and Conventions in New York and Los Angeles. As well as Pulse and West Coast Dance. Graduates and scholarship winners of the Dance Teachers Club of Boston Teacher Training Program and Members of Dance Masters of America.