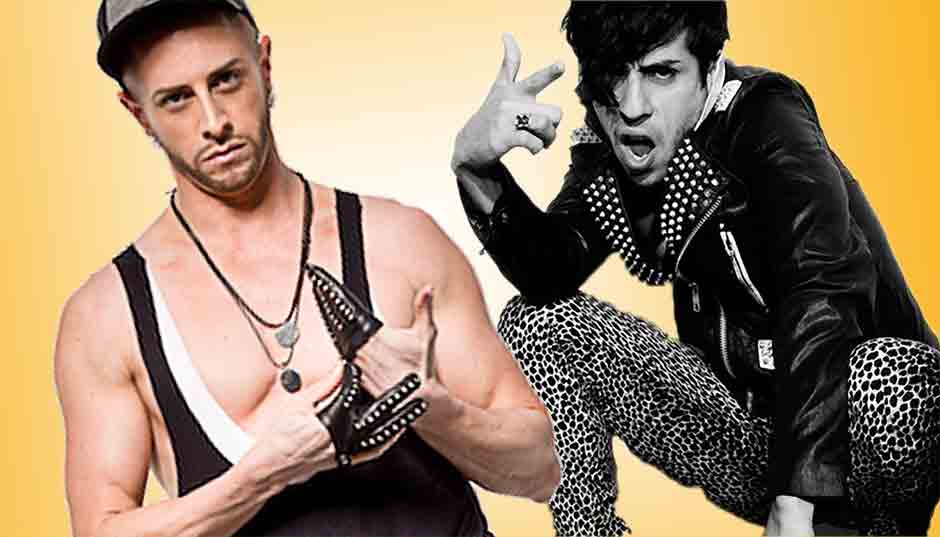 D-Style Presents Jazz and Hip Hop Workshop Featuring Brian Friedman and Miguel Zarate.
Sunday, October 13, 2013
Woburn Hilton, 2 Forbes Rd., Woburn, MA
So excited to have the one and only
Brian Friedman
join D-style. He is one of the most sought out Choreographers/Directors in Hollywood. Associated with the likes of Michael Jackson, Justin Bieber, Britney Spears, Beyoncé, Rihanna, Janet Jackson, Usher, P!nK, Christina Aguilera & more! Judging, choreographing, Creative Directing and Producing on "The X Factor" in two countries. Entertaining us creatively with shows like "Dancing With The Stars", "So You Think You Can Dance", "America's Got Talent", MTV VMA's, & the Billboard Music Awards. Brian Friedman has been nominated 4 times by MTV Video Music Awards, 2 times at the Music Video Production awards. Don't miss out!
Miguel Zarate
, from LA, appeared on Step It Up and Dance for Bravo, MTV's 3tres Bust-A-Ritmo, Rihanna on MTV Video Music Awards, Fashion Rocks, European Promo Tour, and Disturbia, as well as Lady Gaga and Britney Spears. Miguel has choreographed for MTV's Rob & Big and Robin Antin's Pussycat Dolls in Las Vegas, and was part of the choreography team for Hannah Montana "Best of Both Worlds Tour, "When I Grow Up" video and MTV's Movie Awards.
WorkShop Schedule & Prices: Schedule is subject to Change
INT GROUP: $125 per student / 7:00 Registration / 7:45-12:00 Class / 12:00-1:00 Lunch
ADV GROUP (13 & up): $140 per student / 12:00 Registration / 12:30-5:45 Class / 3:00-3:30 Lunch
Intermediate & Advanced - All Day Rate: $175
(All Day students attend 3pm lunch and will be considered for Advanced Scholarships ONLY!)
Observers: $25 (Pre-registration includes lunch)
WALK IN RATE: ADD $10 to Registration fee at the door. Does not include lunch!
Lunch Included with pre-registrations by October 2nd
Detials on back. More info? Email Us or 617-398-7702
SPACE LIMITED! ONE DAY ONLY - DON'T MISS OUT!
DOWNLOAD THE REGISTRATION FORM