Sally Gould Dance Center Open House
Classes begin Saturday, September 9th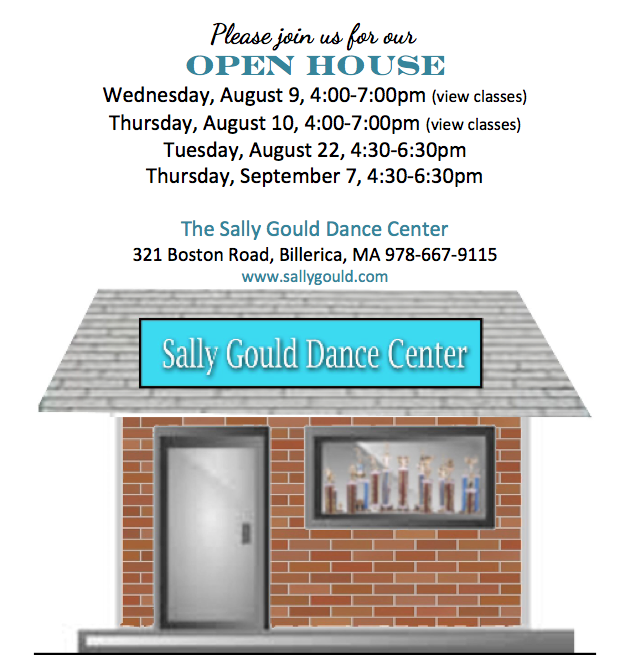 Fall Schedule and Registration
Join us as we celebrate our 43rd season of dance education, where children learn to love dance. Please
tour our facility
during the open house, we will be happy to answer any questions you may have.
Our goal is to inspire, motivate, and instill the love of dance!
The Sally Gould Dance Center in Billerica, MA, provides
personalized dance classes
in ballet, tap, jazz, gymnastics, preschool creative movement, kindergarten dance, Hip-Hop and more. Learn more at the dance school open house. Since 1975 we have provided personalized dance instruction to both the professional and the amateur dance world.
Come dance with us!